Angels are always with us! And they always have messages to relay to us, to help us on our path and journey.  Today I would like to share with you my Angel Messages for 2019, by using the Angel Tarot Deck.
The first card that comes forth is the Strength card the 11th Major Arcana, and it is connected to the Archangel Ariel. This is a year when we will need to be strong, have courage and strength to endure, and to release harsh judgements from our pasts. This act in itself is that of a strong and confident person, and we must start showing compassion and provide forgiveness towards ourselves and others. 2019 is a year where many of us will regain our personal power and find the strength we thought we had lost! Archangel Ariel can be called upon in prayer and petition to help when we find we are feeling weak, or having a hard time to focus and be productive.
The second card is the Four of Earth, which is talking about money and finances, and making good solid decisions when it comes to our careers, jobs and budgets! This is also a year many of us will need to be a bit more open with the spending, while its very good to save for the future and think about the long term goals, we also need to give back to the community as well and help others who do not have much. We need to be more mindful of what we do have, count our blessings, and realize that we likely have more material items and "stuff" then others, so downsizing is good, removing what no longer serves you or that you do not need. Giving unto others, volunteering your time, or even just a simple gesture of helping someone each day, even with a hello and a smile, can turn things around for you and someone else.
Last card is the King of Air. Its a card that reminds us that we need to speak our mind with confidence. We need to stand up for what we believe in and that when we need help, ideas or support, to ask for it, talk to a professional who can be of service! Do not let your pride get the best of you, if you have a problem, ask for help – in any area of your life! Asking for help does not mean you are weak,  but it means you seek to be stronger! 2019 is also a year of balance for our mental and emotional health. Make sure you are okay. Make sure you have balance. Communicate openly. Knowledge is power, and when you seek support and strength, talking about things, asking questions and being someone others come to for help and advise is how true community really is!
The angels are showing a really strong, empowered, balanced and forgiving year ahead! Let's get this party started!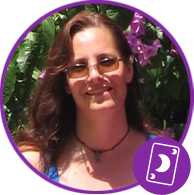 All the best and many angel blessings ~Jenn   **Available for live chat, video and photo readings —> ask about a reading with the Angel Tarot for your messages!**