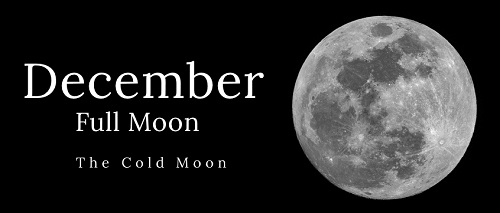 Hello, Sonia here and today I would like to talk about the full moon on Thursday, December 12, 2019, Gemini is the last moon phase before the December 26 solar eclipse. So it is time to finalize, complete and consolidates, and get ready to draw a line under the last six months. The main influence on full moon December 2019 is the triple conjunction of Venus, Saturn, and Pluto. This means serious challenges involving love and/or money are reaching a crisis point. The December 12 full moon in quincunx aspect to the triple conjunction forces you to make adjustments in these areas of your life in order to restore balance.
So what this means is that if you are in a relationship, you can expect some challenges with your partner However it's nothing that, you won't be able to overcome if you just work together. or If you are currently single, this indicates that you're going to run into a few romantic interests, before you meet that right one…
With career and finances, if you are currently employed and not happy at your current workplace, no need to worry as the new opportunities are Arising And things will Start Flourishing, You'll start seeing improvements, and you'll also start taking action on your true happiness And workaround, a more positive working environment.
As for finances as it is hard to save, given the holidays coming up finances or something, that will go up and down Coming into the months Ahead, When this occurs you just have to put your foot down whether it be someone, borrowing money from you or Just overall overspending Or if you simply, just don't make enough at your workplace then perhaps time for you to ask for that raise or a promotion.
As far as with spirituality, that something that will have a huge effect, with the full moon arising upon us As you might inherit, some mystical abilities from your ancestors, You might start tapping into some energies and feel those around you And know if their intentions are good or bad.

Sonia is available daily at Psychic Vision app for Video Readings and is available at our sister site Psychictxt for text readings and live chat.