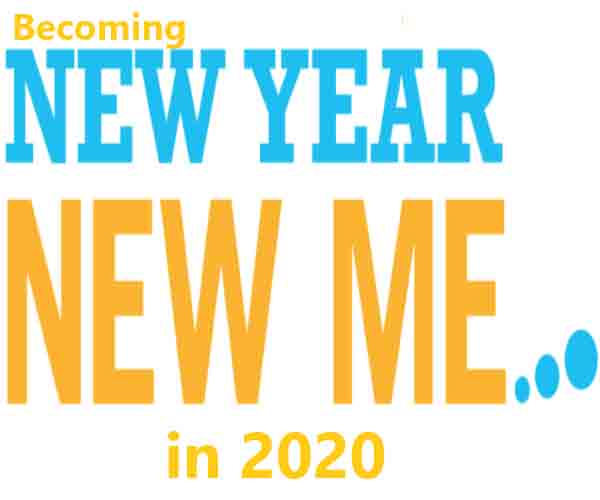 It has been a few weeks into the New Year. Perhaps, we are still in the mind-set of all we are rushing ourselves to release from the decade before or we might be in the mindset where we have absorbed the 'New Year, New Me' so much so that this is propelling us to rush forward into a dramatic new space. I feel it is of great importance to come into a grounded space with the great acceptance of who we are, where we are and be alone with ourselves where we can come into the new year with our own idea of what this new energy truly looks like. This can be tough, but it can be accomplished.
This comes with the understanding that each of our journeys will be unique, therefore what will be manifested will be too. Most of all, I hope all that we wish to envision for ourselves will be a new growth spurt. I like to look at the New Year as if it is as if we have bought a new pair of shoes, we always need to break into them. At first, there may be a few blisters, but once we realize the shape, the true form of them; our feet begin to recognize and grow accustomed to them. At last, we break into them forming our own relationship. This is how every year works; we have to create a bond with it. We always have a choice. How long are we choosing to hold onto the wounds of our past? How long until we are healing the route cause rather than just the surface wounds? How much have we learned from our previous lessons from the past? What were these lessons? Have we truly let go of all of our old wounds? These are all important questions to ask ourselves.
A great way to look back is through meditation, if this is a choice that feels good for you. Look to the future and what we want to see, if we want to create a better future for ourselves we must heal the stories from our past. In what ways have we forgiven ourselves for all that we or may not have taken part in. In what way have others taken part in hurting us? Perhaps if we are still feeling resentment, feel into that part of our body and send it the deepest love we have.
We had a Full Moon with a Lunar Eclipse on the 10th January in the Sun Sign of Cancer. This is a powerful, potent time to realise and release. Realise out truths with the illuminations of the moon, but release the burdens of our pasts. We are here now, in this New Year with powerful new revelations being lifted through the power of our environment. It is time to walk into a new beginning. If you watch the news, we can see that Mother Nature is calling us, not only to work on ourselves to better the space around us, but to step up for ourselves. We need to step up for ourselves and this is the time to do so and we must know that it is safe to do so.
In what way are you being called to step into your better self? In what way do you indulge in yourself on a daily basis (even if this could be done within a busy schedule)?
If there are ways in which this can change, make these changes. Perhaps use the energy we are experiencing right now to focus inward to create the changes you wish to see within yourself rather than those you wish to see outside of yourself. What is it you wish to create in your life or begin?
See how these changes unfold in your life.