♈ Aries (21. March – 19. April)
You'll get off to a good start in 2016! You'll be determined and energetic, assertive and bold when trying to reach your goals.If you have projects requiring energy, enthusiasm, and chance – go for it. Some opportunities might simply appear when you least expect them or from a surprising direction. Don't let them slip through your fingers. Feelings will become more intense, There'll be more favorable opportunities, maybe even two or three offers simultaneously. A month of considerable effort, of ambitions and initiative, in which you can take big steps in the direction you want.You'll be overwhelmed by a cloud of lust and sensuality, and you'll be greatly sentimentally available. You'll attract, seduce, let yourself be attracted or seduced.
Favorable Dates – January 2, 3, 11, 12, 20, 21, 30 FavorableColors – Yellow & White
♉ Taurus (20. April – 20. May)
You're going through a very promising period regarding creativity, expression and talents, excellent for promoting your own image and works.Most of the month's work will have to be done on one's own – will strengthen your responsibility in carrying out the work and encourageindependence in decision-making.This month will bring bright and passionate love experiences, even to those who did not expect a new relationship. Many people will actively seek new experiences. For single people, this is the time to actively search for a loved one. They can use all their fascination, charm, beautiful courtship to attract the attention of a loved one, and to win his/her heart.
Favorable Dates – January 2, 8, 11, 17, 20, 26, 29Favorable Colors – Red& White
♊ Gemini (21. May – 20. June)
This period will bring you popularity and success in collective initiatives. You can count on the support of women, friends, and arts people.On the other hand, though, you might face some gossip or subversive attacks, coming from quite energetic or powerful competitors. This is not a period to play with your health in. Your body resistance is weakened, and diseases can catch you by surprise when you least expect it. There's a certain reserve in relationships, a sort of withdrawal or shyness, perhaps generated by the fact that the dear one is not giving you the feedback you were hoping for.If you want to set things in motion, you can resort to a friend as a mediator or to a counselor for couple problems.
Favorable Dates – January 1, 2, 10, 11, 19, 20, 29 Favorable Colors – Red & Green
♋ Cancer (21. June – 22. July)
You will feel happy due to sound economic conditions and it will boost your morale. In the beginning of the month, you should try to concentrate on your goals. Work on your projects may get delayed due to improper planning during the middle of this month. Take decisions after thorough analysis; any sort of mistake could affect your economic status. Ambition, determination, and initiative will become stronger after January 20th, and success promises to come along in the last days of the month, which will highlight your qualities and competences the best. Domestic matters demand attention especially around the 10th. Changes are in store, and there can be pressure to make important decisions.
Favorable Dates – January 4, 6, 13, 15, 22, 24 Favorable Colors – Red & Purple
♌ Leo (23. July – 22. August)
This is a good time to get your ideas down on paper. Don't rely on memory or even electronic planners; there's nothing like a good, solid list of clever ideas in front of you to get the ball rolling on a new project. Once you have things planned out, move ahead with the implementation of those ideas. You'll find that others tend to be willing to lend a hand now to get things under way; those closest to you could well be instrumental in the eventual success of your great ideas. You should consider using the first half of the month to deal constructively with any existing problems which may be plaguing your personal life.Financial deals will continue during this period. Opportunities of profit and income will be available on time.
Favorable Dates – January 1, 8, 10, 17, 19, 26, 28 Favorable Colors – Blue & White
♍ Virgo (23. August – 22. September)
The strong motivation will stay with you to support your lofty ambitions, difficult to reach objectives, the need to prove your expertise and to state your point of view.Your co-workers and seniors will come to know about your talent, by which you will get the inspiration of doing best of efforts. During this period, you will start getting the results of tasks performed earlier. In this month, you will achieve success in intellectual activities. You'll have a lot of sex-appeal, a huge sexual appetite and you can have interesting sexual experiences. But there's still to go until the real sentimental fulfilment. Do not perform risky acts in business, otherwise you may have to face loss and your career may also get affected.
Favorable Dates – January 2, 3, 11, 12, 20, 21, 30 Favorable Colors – Blue & Yellow
♎ Libra (23. September – 22. October)
This period brings you revitalized energy to begin something new or to face your challenges. You'll have a lot of strength, your psychical resistance will be good, but you'll have to deal with quite a lot of stress. Now is the time you have the power and energy to create something newand give a new turn to your life. Your income will grow, profitable investments will be possible and there will be advantages and benefits. It's important that you assess your chances in advance, prepare thoroughly and be willing to have patience, because situations can take unplanned turns.The financial instinct will be keen as this month will be focussed on business and investments and will be able to bring extra earnings.
Favorable Dates – January 1, 4, 10, 13, 19, 22, 28 Favorable Colors – Red & White
♏ Scorpio (23. October – 21. November)
January will be a month of great professional involvement, in which you can highlight your talents, organizational spirit and creativity. You'll have good ideas and will make good decisions. You'll easily find support and protection.Some work relations might get you upset or throw obstacles in your way, but that's it, you can't do it without them. The financial preoccupations will be much emphasized, and the stars promise you money from collaborations or from side sources, but they can also force you to make some extra payments.The period will be a good one for initiatives and the promotion of interests in general, and particularly for creative, artistic, sport activities, or related to entertainment.
Favorable Dates – January 2, 3, 11, 12, 20, 21, 29 Favorable Colors – Red & Blue
♐ Sagittarius (22. November – 21 December)
Reorganizing priorities and reevaluating goals, objectives, and aspirations are key issues now. You are likely to encounter some obstacles to your goals that cause you to question your overall direction in life, and how you can better reach your goals. Community social events and fellowship are very rewarding now. Also, at this time it is hard for you to say no to food, drink or extravagances in any form. You are also very generous and tolerant toward others. Though you feel wonderful now, you're likely to regret your actions later if you don't curtail your impulses to overindulge, overspend, and enjoy too much of a good thing. You are feeling hospitable, loving, and need to share comfort and affection with close friends and family.
Favorable Dates – January 2, 5, 11, 14, 20, 23, 29 FavorableColors – White & Blue
♑ Capricorn (22. December – 19 January)
Your imagination and psychic sensitivity are extremely high now. You are inspired by high ideals, dreams, visions, and fantasies. You will want a break from the predictability of your usual routine and methods. You're in the mood to experiment and to learn something new. Offbeat or original ideas excite you and you will seek people who can offer you a different way of looking at things. Discovery, inventiveness, and spontaneity are major themes now. If you have a solid emotional base in your life, you will receive the benefits of that. If not, this is a good time to begin making connections with people and also to discover what gives real emotional nourishment and fulfillment.
Favorable Dates – January 3, 6, 12, 15, 21, 24, 30 Favorable Colors – Red & Blue
♒ Aquarius (20. January – 18 February)
Your star is shining brightly within every social circle you take part in. Others are drawn to you now as never before and you have no trouble at all handling the influx of positive attention. Your curiosity leads you to discover new and interesting facts about the world around you. This will be strictly for your own personal growth and development, however. This is not a good period for indulging in rash speculative activities. Your courage and convictions are your strongest qualities, but it might hurt to get a little too inflexible. Don't go for big investment because things may not turn up according to your expectations. There are chances of getting indulge into unnecessary expenses.
Favorable Dates – January 6, 7, 15, 16, 24, 25 Favorable Colors – Green & White
♓ Pisces (19. February – 20. March)
This is the time which will show you mixed results. Difficult situations may arise in your path but don't lose your heart in the adversities as your self-confidence will work in your favor. Dispute with government and senior officials are on the card, so you are advised to be careful. Hidden passions, fears, jealousies surface in you now and can stir up trouble in your closest relationships. You are prone to be compulsive or demanding in a close relationship, to be emotionally driven and to force things to a head in some emotionally-laden situation. It's a time best spent working alone, structuring and organizing your life in some way, and focusing on whatever tasks that you really need to do.
Favorable Dates – January 1, 2, 10, 11, 19, 20, 28 Favorable Colors – Yellow & White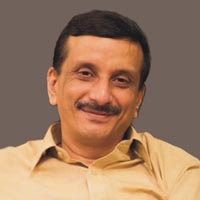 Connect with Manish Kumar Arora today on Psychic Vision App.